Somtum Roang Pleang.Japanese famous restaurant of Thai cuisine in Tokyo,Machida.



Northeast Thailand Bar, Somtum Roang Pleang, a Thai restaurant near Machida Station and all its lines.Enjoy Thai food in a casual atmosphere that is similar to that of a Japanese pub.Most of the food served at our restaurant is from the Isan region in northeastern Thailand.The flavor of each dish goes well with alcohol, so the food is great not only as a meal but also as snacks.Stop by when if are sightseeing and would like to have a good time with delicious food and drinks.We look forward to seeing everyone.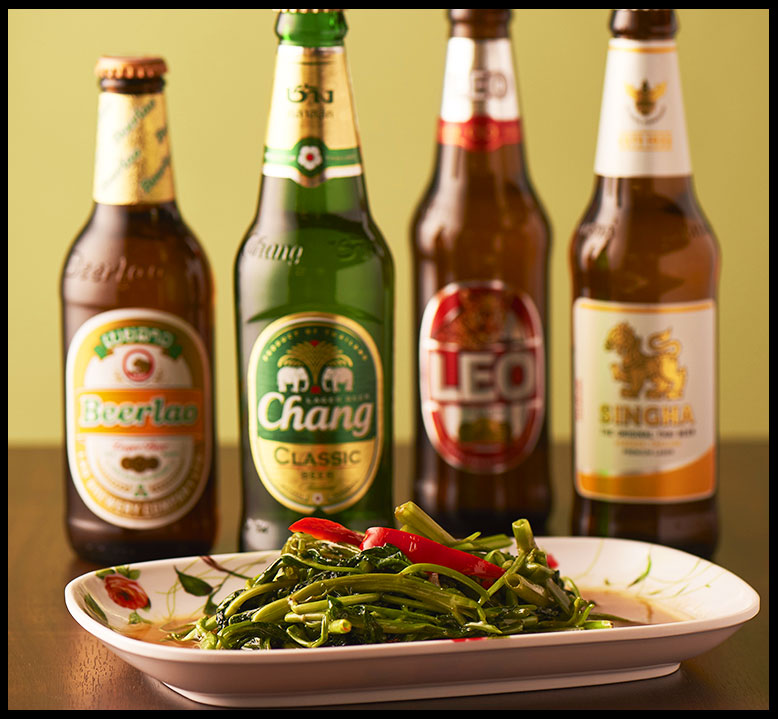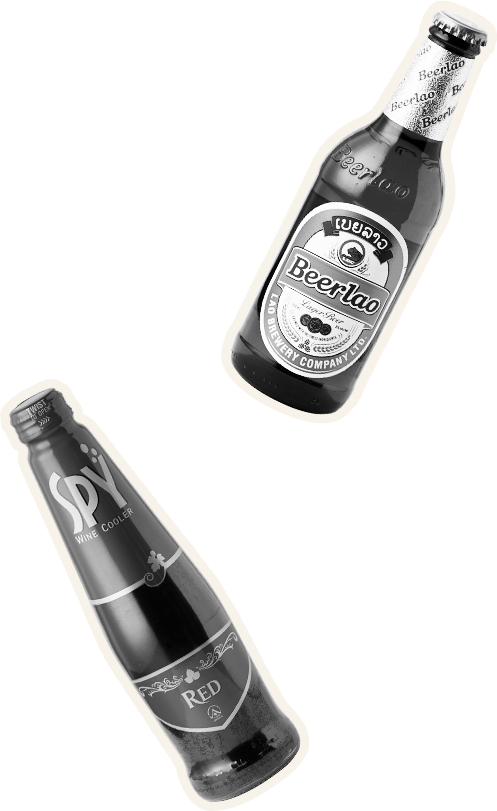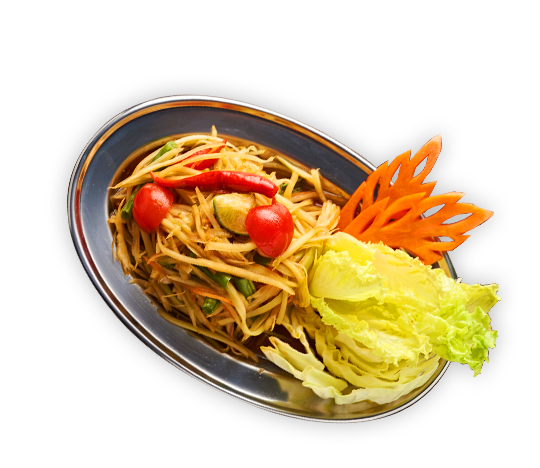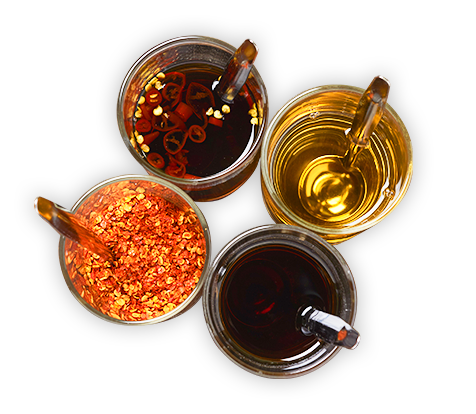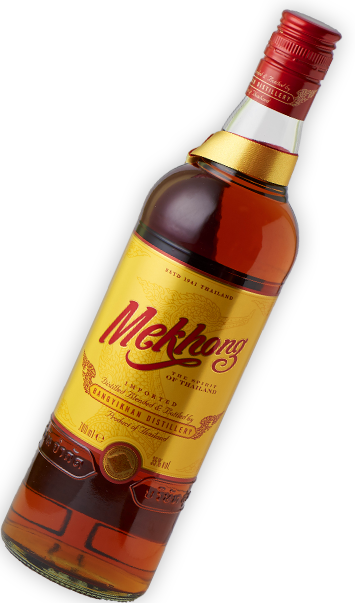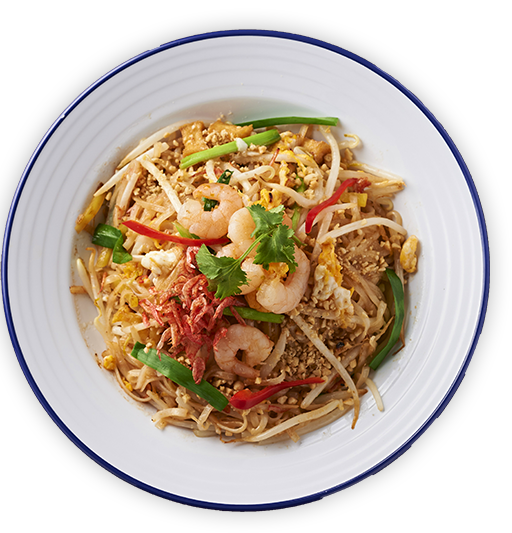 Somtum's Specialties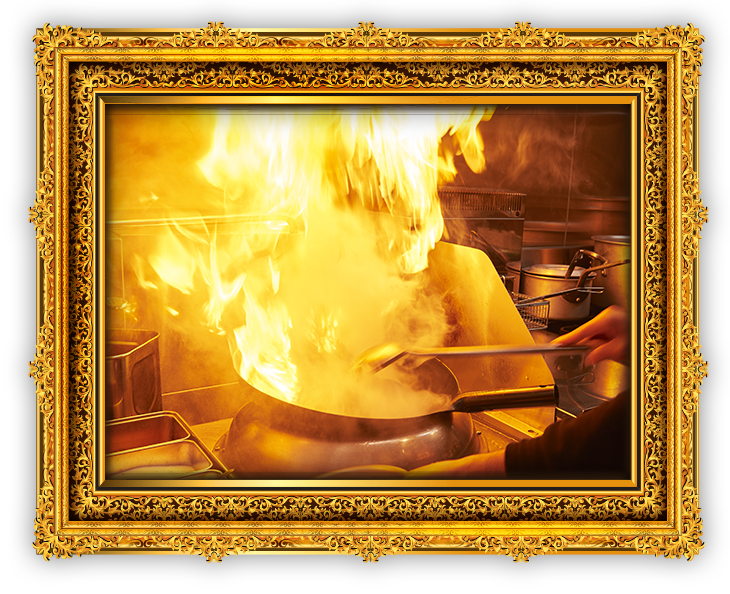 Cuisine by a Thai chef

In order to offer the authentic taste of Thailand in our restaurant, we hired a Thai chef to reproduce the local flavors.Our uncompromising tastes will make you will feel as if you are visiting Thailand to your heart's content.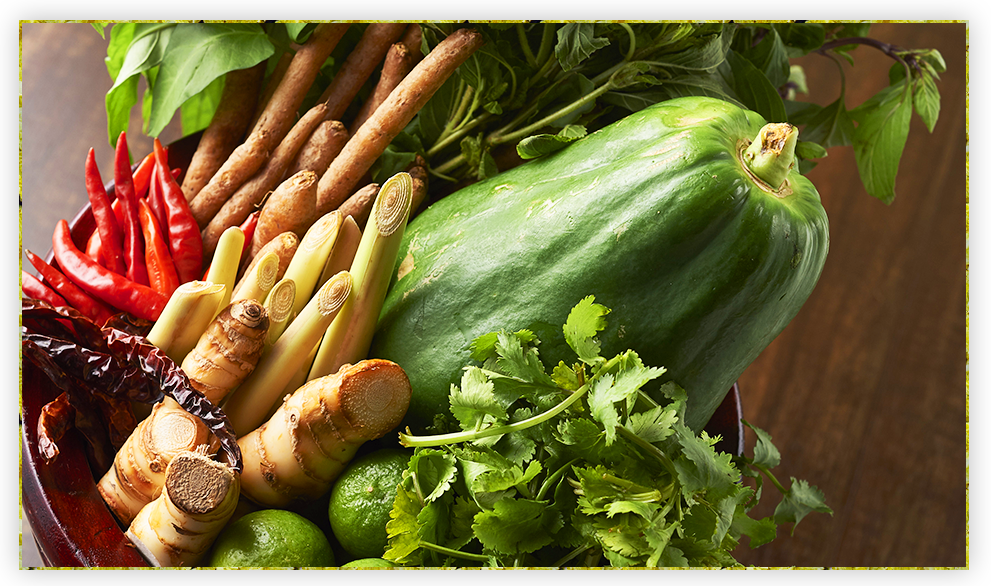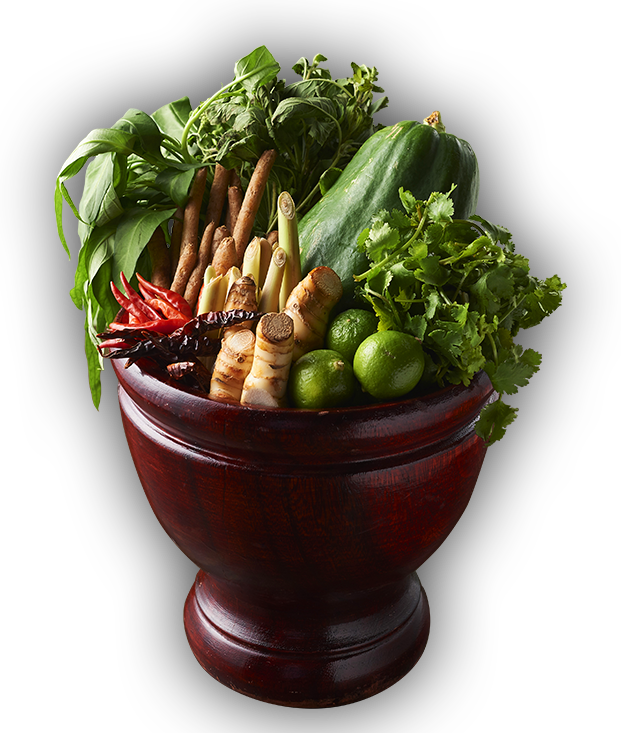 We use over 20 types of herbs and spices

Herbs and spices are the most important part of Thai cuisine.It is for this reason that we stock and use the same spices that are used in Thailand.We create a unique blend of over 20 types of ingredients to create a flavor that is unique to our establishment.
Change the flavor with
the seasoning at your table
We offer four different tabletop spices to choose from.You can adjust the spiciness, sourness or saltiness as you like.It is recommended to try it as is at first, and gradually add flavors.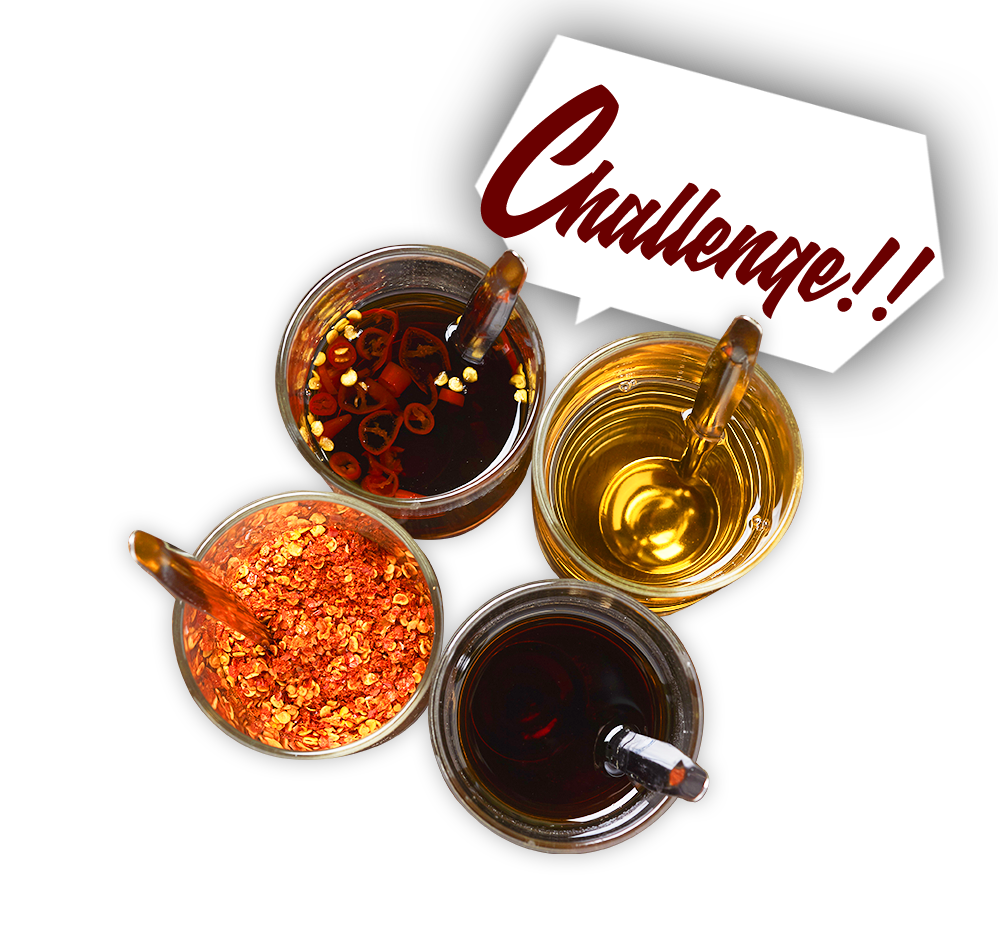 01 / Nam Pla + Plikk Kee Noo

Try this if you feel you need salty
and spicy food.
02 / Nam Pla

Have this if you would like
some more salty flavors.
03 / Vinegar

Recommended if you would like
to add some acidity and freshness.
04 / Dried chilies

Those who like spicy food should try it.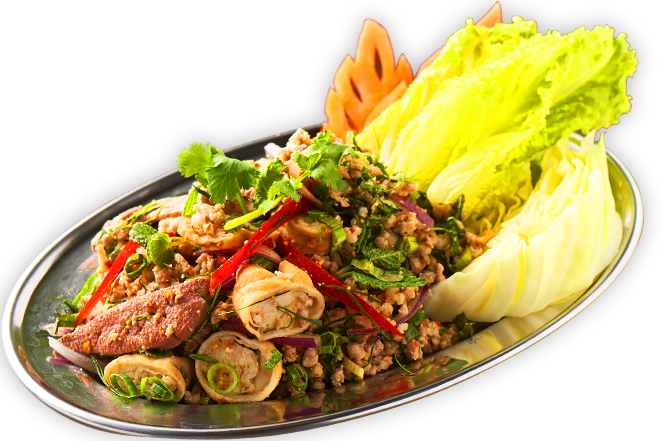 We let you adjust the spiciness level

We let you adjust the spiciness level

Recommended for those who want a taste of the real Thailand.
This spiciness issimilar to that found in authentic Thai food.

Try a touch of spiciness.
A spiciness level
that goes well with each dish.

Standard is perfect for first-timers!
For those who don't like spiciness that much

but love Thai food!
For those who don't like spiciness

and want to avoid hot food as much as possible!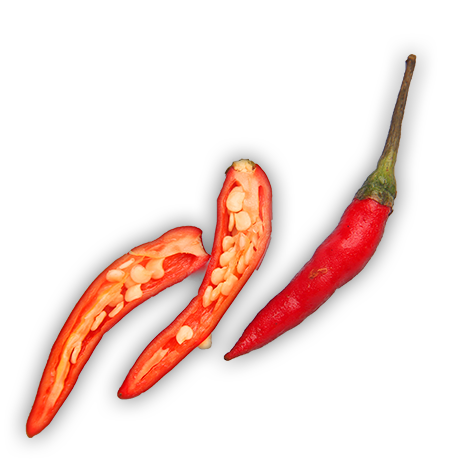 Infinite spiciness!
+¥20 for each spiciness level above 3
*E.g., level 10 is +¥160. level 20 is +¥360.
*The prices shown do not include taxes.

Additional cilantro

S /

¥150

、M /

¥250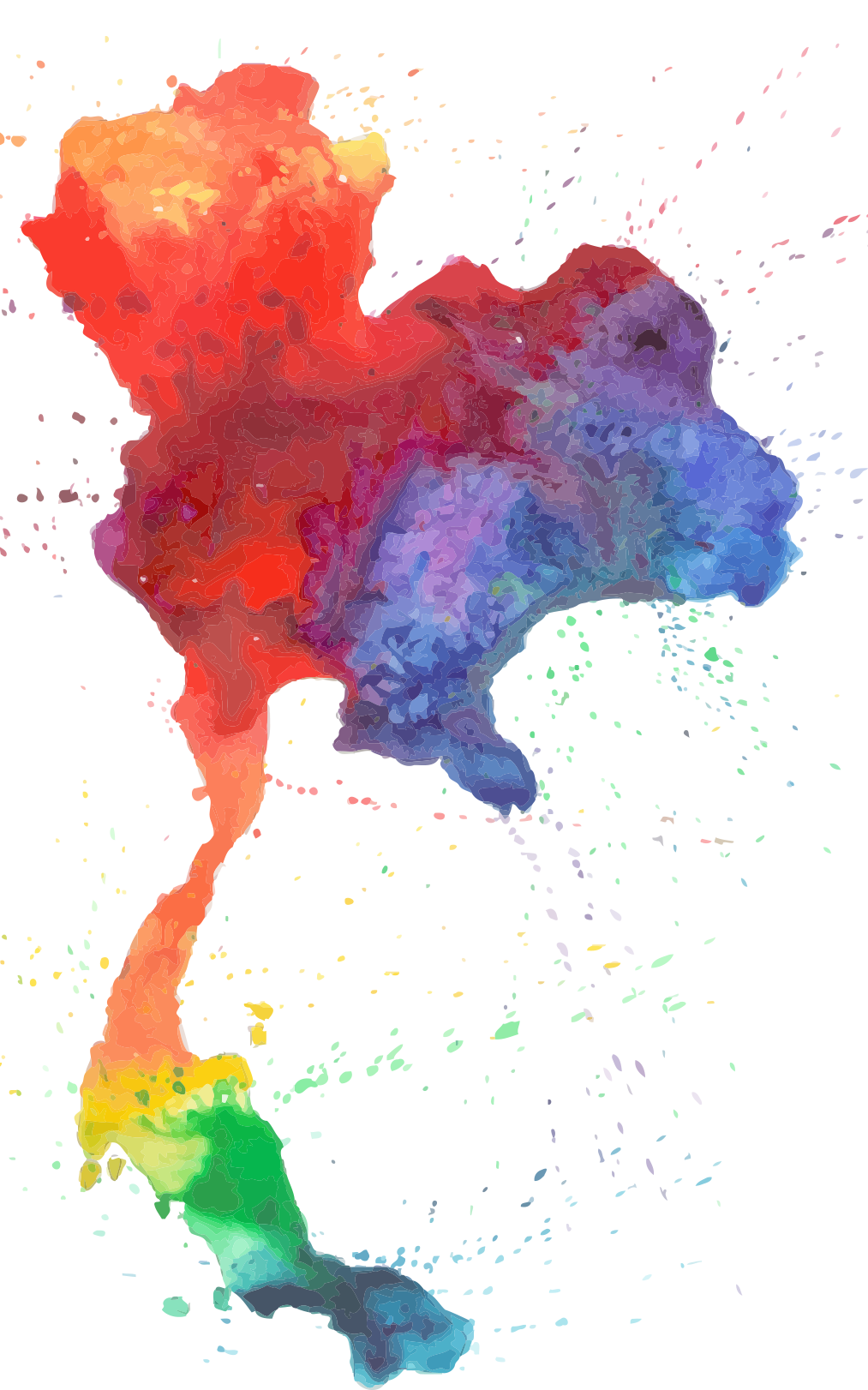 There are also various
ways to enjoy it

The cuisine
of the Isan region

The local cuisine of the Isan region has a personality that is a little bit different from that of traditional Thai cuisine at first.It has a lot in common with that of neighboring Laos, including the fact that coconut milk, which is a staple in Thai cuisine, is not used a lot.It has a strong spicy flavor and is well seasoned, so it goes well with alcohol.

A rich variety of Thai alcoholic beverages

We also have a large selection of alcoholic beverages that go perfectly with Isan cuisine.We are proud that of the have that you can drink the Thai beer Singha on tap.Its refreshing taste and light drinkability make this is a must-try for beer lovers.We also offer a variety of bottled Asian beers and original cocktails.

Classic Thai cuisine
with authentic flavors

In addition to the cuisine of the Isan region, we also offer a wide range of traditional Thai dishes.For example, pad Thai (a Thai yakisoba dish,) and khao man kai (steamed chicken on rice.)Our genuine Thai chef creates a multitude of dishes with the same ingredients used locally, giving them an authentic flavor.

* Prices include tax.
esan style green papaya sarad

770

yen
esan style corn sarad

770

yen
stir fried chinese spinach

880

yen
grilled pork neck

880

yen
soft shell crab and egg
in curry sauce

1,290

yen
spicy and sour soup
with pig entrails

790

yen
spicy raw hourse meat and
thaiherbs salad

890

yen
stir fried minced pork and
holybasil with rice topped
with fried egg

960

yen


Inside
our
restaurant

As you enter the restaurant, walking down a staircase inspired by airports in Thailand you will feel as if you are actually visiting Isan.The interior is decorated with bright colors such as yellow and red, and there is a map of Isan on the wall, giving an ethnic atmosphere.There 38 seats at our tables, so it is perfect for large groups.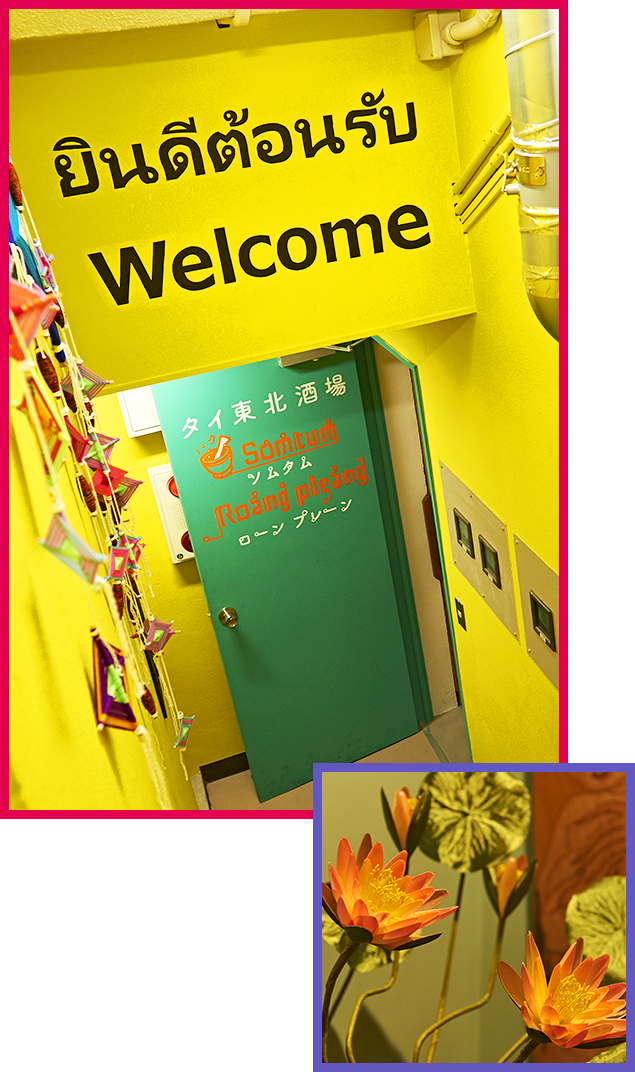 RESTAURANT
INFORMATION
Name

Thai Tohoku Sakaba, Somtum Roang Pleang
Inquiries/
Reservations

☎ 042-732-3291




Let us know you have seen our homepage for a smooth interaction.
Address

B1F Yamazaki Shoji Building, 6-10-4 Haramachida, Machida City, Tokyo 194-0013
Getting here

Odakyu Odawara Line: One minute on foot from the south exit of Machida Station
JR Yokohama Line: Three minutes on foot from the north exit of Machida Station
Business hours

Lunch
11:30 pm - 15:00 pm (L.O. 14:30 pm)
Dinner
17:30 pm - 23:00 pm (L.O. food 22:00 pm, drinks 22:30 pm)
Regular
holidays

No scheduled holidays
Number of seats

38
Reserving
the entire
restaurant

Possible (groups of 25 - 45)
*Please consult us for details.
Parking area

None
Credit cards

Accepted (VISA, Master, AMEX, JCB, Diners, Discover)
Electronic payment

Accepted (PayPay)